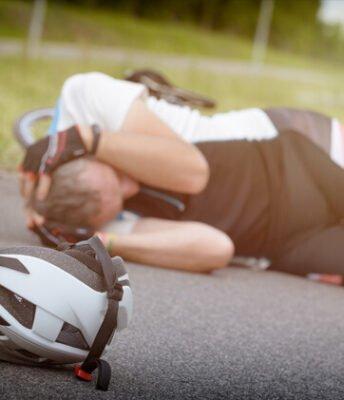 Comprehensive TBI Diagnosis & Treatment in Ft. Lauderdale
The term "mild traumatic brain injury," or mild TBI, is a bit of a misnomer. Despite the "mild" designation, the negative effects of TBI on the injured patient and his loved ones can be significant. Worse, symptoms of TBI are often undetected at the time of the initial injury.
Mild TBI – also known as a concussion – can occur as the result of a forceful impact or movement of the head, causing a brief spell of confusion, disorientation, or loss of memory or consciousness. Often, the injured person simply "shakes it off" and seems normal after the incident, only to experience post-injury symptoms that need to be promptly addressed by a neurologist.
At RadiusTBI, our highly skilled neurologists are especially adept at diagnosing TBI and, along with our team of psychologists and physical therapists, they provide the most advanced techniques in effectively treating mild TBI.
Fast Facts About Mild TBI
Falls are the number one cause of traumatic brain injury.
Every year, approximately 567,000 people go to hospital emergency departments with bicycle-related injuries.
People are seven times more likely to develop mental illness following a traumatic brain injury.
Depression is a common problem following TBI/concussion.
Nearly 60% of people with traumatic brain injury experience long-term difficulties with sleep.
High school football accounts for 47 percent of all reported sports concussions. Ice hockey and soccer are the next most significant sports injuries.
Approximately 80% of all homeless people had brain injuries prior to becoming homeless.
Patient story
Roger's family and friends didn't understand why he was having trouble sleeping at night, concentrating on simple talks, or remembering small details following a car accident in which he walked away without a scratch. But the doctors at Radius TBI knew exactly what the problem was after thorough diagnostic testing, and they prescribed a treatment plan that greatly improved Roger's condition.